Best Party Surf Camp in Fuerteventura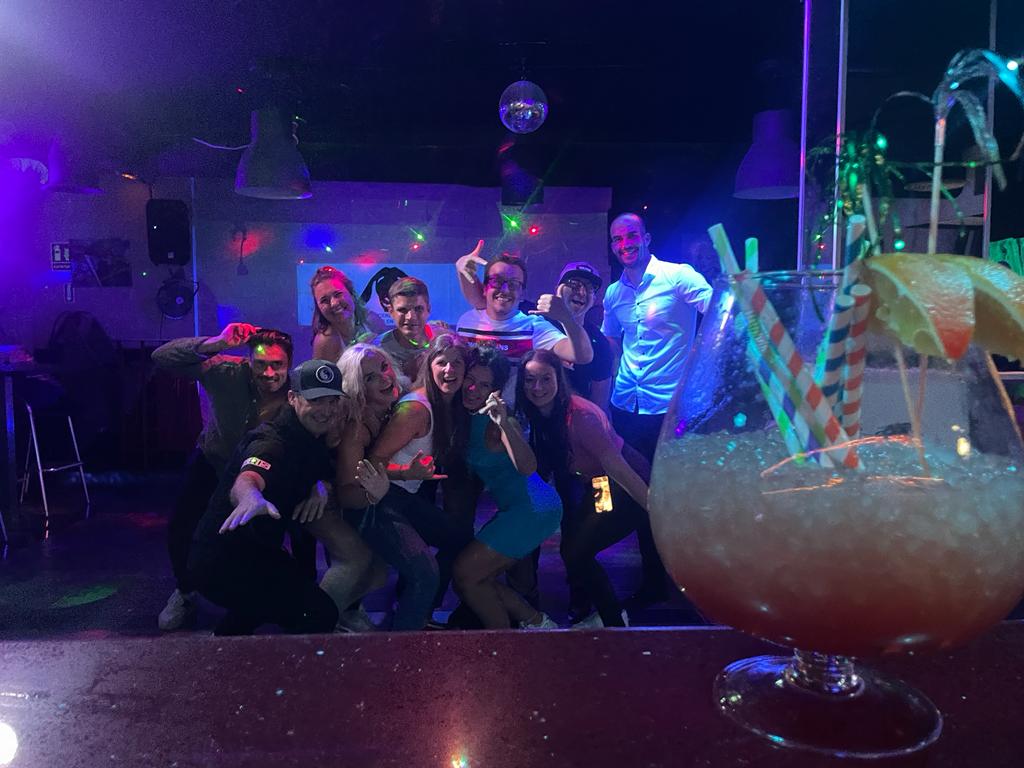 Surfing is our passion, and we always drive around the island to find the best surf spots of the day.
But what about the best parties?
We love to sing, to dance, to have fun and to say "cheers" all together. Let's start with a nice community dinner. Maybe we order pizzas or mexican food to eat in the Camp, we organize a nice barbaque in the Resort or we just show our culinary skills. One beer or a glass of wine are always also a good idea. Sometimes the sound of the guitar to start the evening in a more relaxed way... or we go directly for music to dance and go crazy!
Here in Corralejo, located in the north east of Fuerteventura, there's party every day without exception and for all tastes. From live music, to karaokes or pubs and discos. We enjoy being together, meeting more and more people, having fun, singing, dancing... it always feels good on the endless summer nights. For that, once our stomach is happy and full of energy, we head towards the main street to enjoy the local and surf life nights.
Join us to enjoy and experience the best parties in town!
Click the blue button below to be directed to all the surfer pics.
You can download these for free, just remember to hashtag #sunwavesurfcamp on social media. Enjoy!
Surfer Pictures
---
03.02.2023 /Categories:
best party surf camp fuerteventura corralejo
---